Thanks to her honest, straightforward style of patient care and her extensive training and experience, Dr. Chen has established herself as one of the top breast reconstruction surgeons in Salt Lake City.
I love my practice, she says, I especially love the fact that I can work with breast cancer patients. I get to restore something that's been taken away. It really allows them to move beyond their disease and move forward.
About Dr. Chens Background, Training and Experience
Dr. Chens distinguished career has taken her throughout the United States. She received her Bachelor of Science from Southwestern University in Georgetown, Texas in 1991. After four years of training at the University of Texas Medical Branch in Galveston, she received her Doctorate of Medicine in 1995. She moved to Nashville, Tennessee for postgraduate studies at Vanderbilt University Medical Center, as well as a free electron laser fellowship.
In 1998, Dr. Chen moved to Oklahoma City to complete her general surgery residency at the Oklahoma University Medical Center. She then moved into a plastic surgery fellowship at the University of Utah Health Sciences Center, which she completed in 2003. After completing a breast surgery and microvascular fellowship at the Mayo Clinic in Scottsdale, Arizona, Dr. Chen was awarded certification by the American Board of Plastic Surgery in 2005.
Dr. Chens interest in plastic surgery was sparked by her original passion for vascular surgery. Many cosmetic and reconstructive procedures rely on microvascular techniques and the appreciation for vascular anatomy. Plastic surgery is more artistic than general surgery, says Dr. Chen. You really have to take the aesthetic considerations into account even when you're doing reconstruction. It gives you the artistic freedom to be able to operate on different parts of the body and try to restore both normal function and appearance.
Dr. Chen is an active member of the American Society of Plastic Surgeons. She serves on the committee that oversees plastic surgery in-service examinations. She also holds memberships in the American Society of Reconstructive Microsurgery, Utah State Medical Association, and Utah State Plastic Surgery Society.
One of the Few Plastic Surgeons in Salt Lake City Performing Free Flap Breast Reconstruction
Dr. Chen is one of the few plastic surgeons in Salt Lake City who offers free flap reconstructive surgeries. One component of these procedures involves advanced microvascular techniques, which are used in transferring tissue from the abdomen or buttocks to reconstruct the breasts. This technique allows Dr. Chen to preserve more muscle in the donor area and ensure better long-term results for her patients.
"Free flap surgery is a little bit more challenging", says Dr. Chen. "Its definitely more time-consuming, and there is more post-operative monitoring compared to alternative options. In the end, however, it can certainly be more rewarding for the patient."
Among her patients, Dr. Chen is known for her honesty and candor. "It's very difficult for many patients there's a lot of information out there", says Dr. Chen. "But I really pay attention to my patients. I'm really interested in what their goals are, and I try to be very honest whether that's achievable, or how close we can get to what they want.
"Im very direct, and I try to make my patients comfortable by educating them the best I can. The more involved they are in the process, and the more engaged they are, the happier they will be with the results."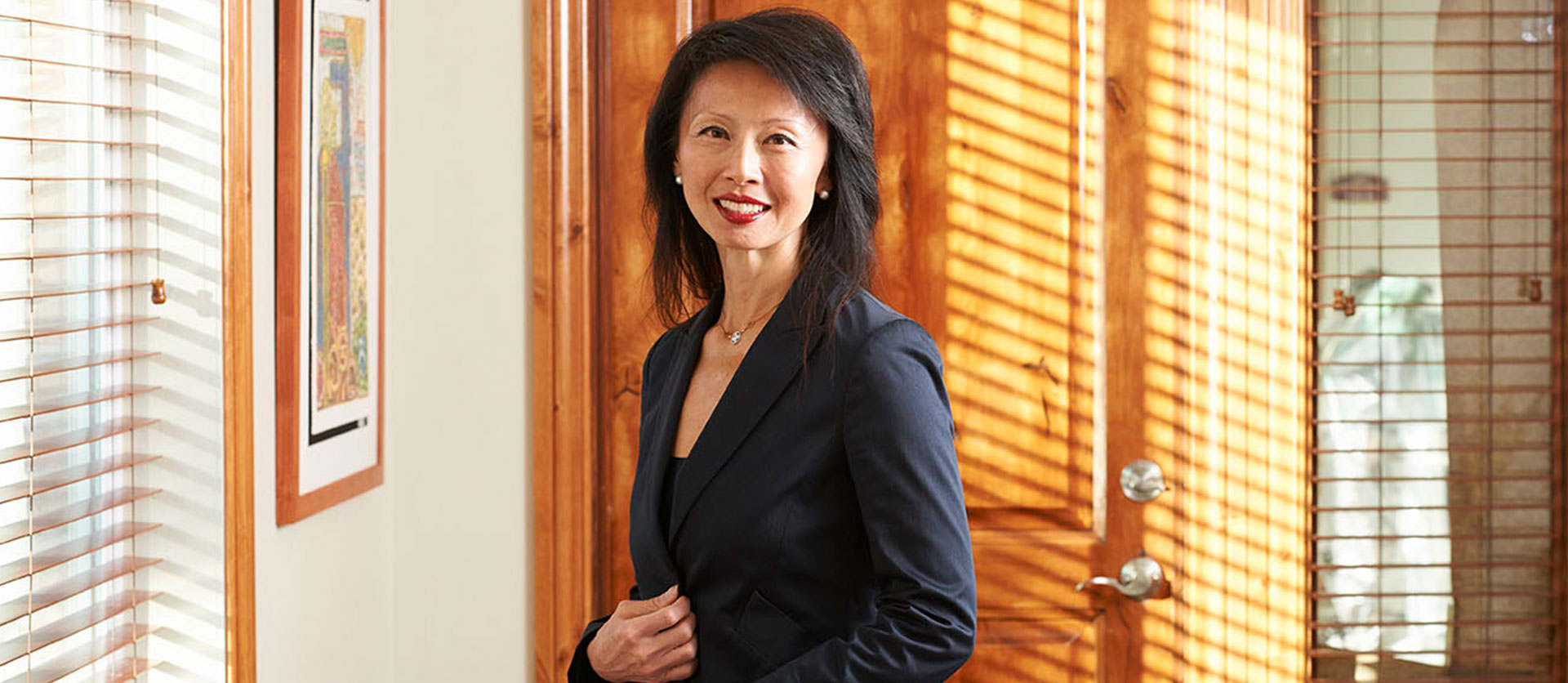 Dr. Chen holds active memberships in the:
Dr. Chen currently operates at the following facilities near Salt Lake City:
Intermountain Medical Center (and other Urban Central Region Facilities)
Intermountain Surgical Center
St. Mark's Hospital
Salt Lake Surgical Center
Primary Children's Medical Center
Training
1987-1991 Southwestern University, Georgetown, TX, Bachelor of Science Cum Laude
1991-1995 University of Texas Medical Branch, Galveston, TX, Doctorate of Medicine
1995-1997 Vanderbilt University Medical Center, Nashville, TN, General Surgery PGY 1-2
1997-1998 Vanderbilt University Medical Center, Nashville, TN, Free Electron Laser Fellowship
1998-2001 Oklahoma University Medical Center, Oklahoma City, OK, General Surgery Residency PGY 3-5
2001-2003 University of Utah Health Sciences Center, Salt Lake City, UT, Plastic Surgery Fellowship
2003-2004 Mayo Clinic, Scottsdale, AZ, Breast Surgery and Microvascular Fellowship
2005 Certification by the American Board of Plastic Surgery
Schedule a Consultation with Dr. June Chen
If you're seeking a plastic surgeon in Salt Lake City, we encourage you to meet with Dr. Chen for a personal consultation. Our plastic surgery office is conveniently located on South Highland Drive in Salt Lake City. Email us or call 801-943-0401 to speak with our staff and schedule an appointment.